Looking for the perfect corporate event space? Revolutionize the idea of having to attend "a work thing" by choosing Barn at the Springs for your next event. Nestled in 100 acres of Arkansas' most beautiful countryside, our climate-controlled spaces will encourage your team to relax, celebrate, and grow closer. Whether you want to highlight a year of hard work, impress prospective clients, or provide team building activities, there's no better reason to get out of the office than Barn at the Springs.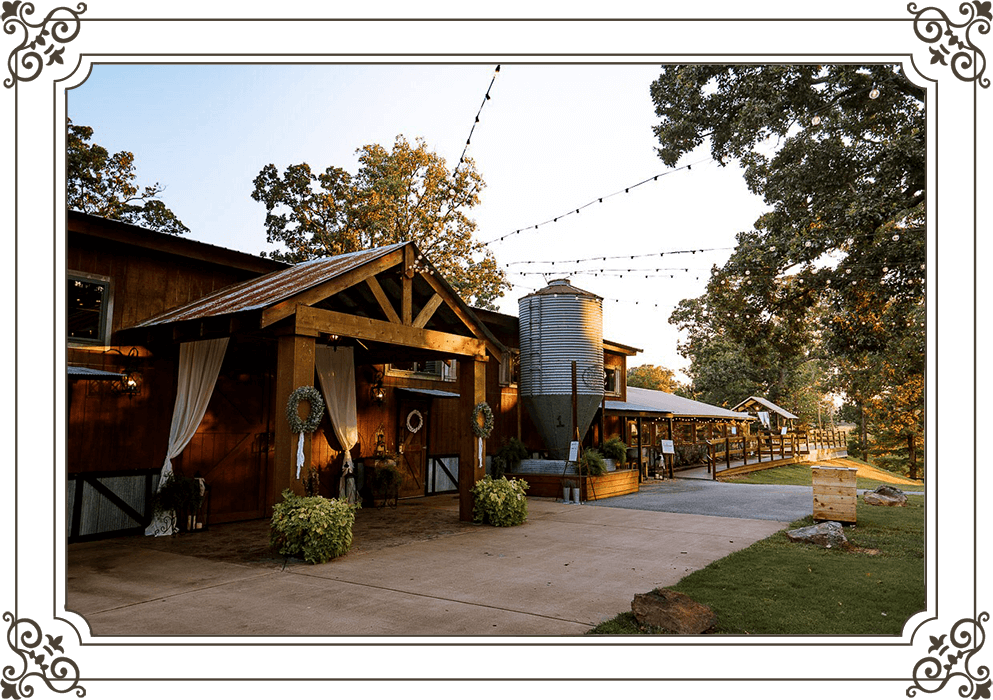 Infuse New Energy Into Your Company
Putting on an event is a lot of work. Fortunately, when you choose Barn at the Springs, you get a fully loaded corporate event space in a picturesque setting. All of your guests will have a chance to breathe and decompress. Best of all, our team is here to help you have a successful event. Here's what you get with Barn at the Springs:
A dedicated on-site manager
Two highly trained serving staff members
Forty 60-inch, round tables that can seat up to 10 guests each
450 padded, wooden chairs with a natural finish
Custom serving tables made from original barn doors
Extra occasion tables
Sound system with microphone
Two mobile bars with coolers
Private paved parking
Sound good? Schedule a tour today. We'll show you around and help you book the perfect date for your corporate event.